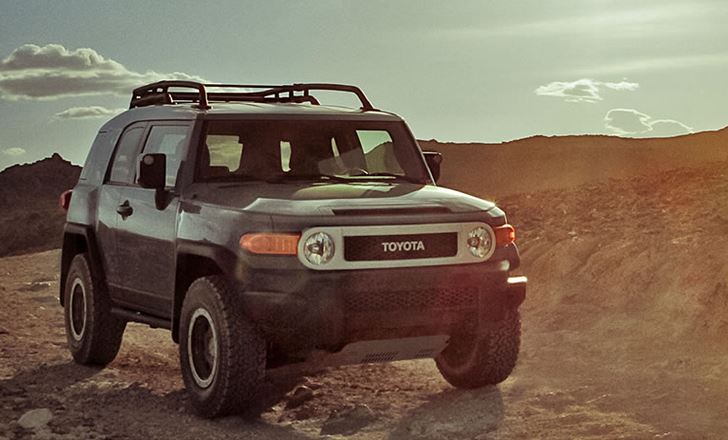 As Kelley Blue Book puts it, Toyota is "an undisputed icon of long-term value." For three consecutive years, the Japanese automaker has been honored by the automotive gurus at KBB for its quality, reliability and affordability, all qualities that continuously make Toyota the top brand in resale value year after year. This time is no exception with Toyota earning KBB's Resale Value Award.
According to KBB, their annual Resale Value Awards are meant to help consumers gauge which cars are the best to buy in the long run. "Trendy" cars that may seem fun and exciting now might become major financial burdens down the road when you're looking to resell. That's why KBB puts together this annual review, to offer consumers a list of cars that hold their value longer and thus provide the most financial return.
Once again, Toyota topped the list with the 2014 Toyota FJ Cruiser coming in at #1 in overall resale value. In the individual categories several Toyotas came in first, including the 2014 Toyota Avalon in the Full-Size Car category, the 2014 FJ Cruiser in the Mid-Size SUV/Crossover category, the 2014 Toyota Sequoia in the Full-Size SUV/Crossover category and the 2014 Toyota Tacoma in the Mid-Size Pickup Truck category. The Toyota Tundra and Toyota Sienna were also both recognized as resale leaders in their categories.
Toyota's long history of reliability and quality boil down to one simple equation says KBB, "Make a quality product that improves people's lives, sell it at an affordable price, and make triple-certain that the comfort, reliability and enjoyment last for years." And that's exactly what Toyota has done - and continues to do - year after year.
Come by Toyota of Richardson to test drive all of the models listed above. We have a full selection of 2014 and 2015 Toyota models that are sure to brighten your day.