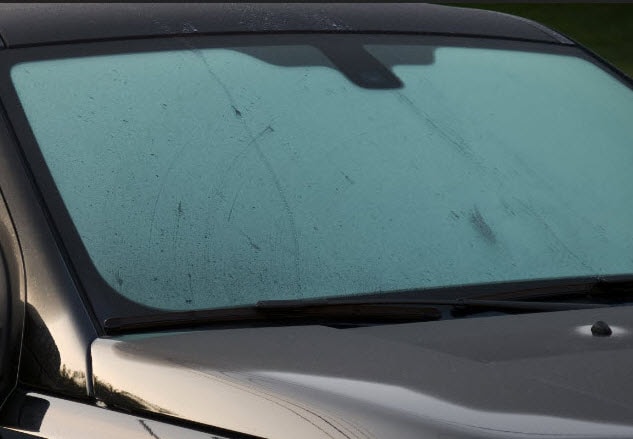 In winter, it's common for windows to fog up while drivers are on the road, which hinders visibility and safety. Not to mention that it's just flat out annoying.
So how can you keep your windows from fogging up on the inside when it's cold out?
First, you have to understand what causes them to fog up. Typically, it's due to the fact that air in the cabin is warmer than the temperature of the glass windshield. Warm, humid air hits the cold surface and suddenly there's condensation, which results in fogging.
Knowing this, there are a few easy tips you can try out to prevent your windows from fogging up in the winter:
TURN OFF RECIRCULATION
Air that's recirculated from the cabin will have higher moisture content. Turning off the recirculation feature will bring in cooler, drier air from outside, which will help prevent windows from fogging.
CRACK A WINDOW
This is another quick way to get colder, drier air inside of the car, which will even out the temperature between your windshield glass and cabin. However, while it's effective, you may be left feeling a little cold as a result.
COLD vs. WARM DEFROST SETTINGS
Letting your defrost run at length on a warmer temperature can help prevent fogging in many cases. However, if you haven't been running defrost and your windows get pretty foggy, cold air is the way to go. Although you can use warm air to zap moisture collecting on your windshield, this often takes longer if the temperature conditions outside are pretty severe.
CHOOSE A CAR WITH AUTOMATIC CLIMATE CONTROL
If you're getting ready to purchase a new car, consider one with automatic climate control, which will do all of the temperature correcting and fog-battling for you.