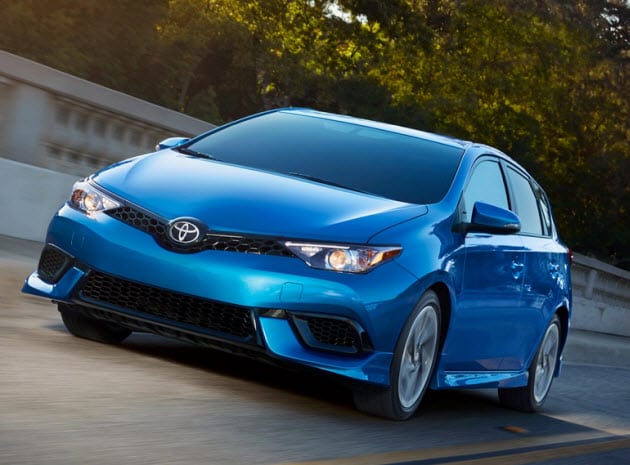 The 2018 Toyota Corolla iM is the newest product to represent the Toyota company for the year and the latest in the Corolla iM model line. The new Toyota Corolla iM may be an excellent choice for you if you're looking for a compact sedan. See our full review below.
2018 Corolla iM Features
The 2018 Corolla iM comes with its own trim level with their own special amenities and features. Unlike many other vehicles on the market, the Corolla iM is only available in one specified trim level, and while that means limited choices, it does mean there are some extra features and color choices at the ready for drivers. For instance, the Corolla iM has 17-inch alloy wheels readily installed, as well as new automatic headlights with automatic high-beam control, daytime running front and taillights with LED functions and power-folding mirrors. In addition to this, dual-zone automatic climate control is also an included feature in the Corolla iM. There is also an improved driver information display screen, a new rear spoiler, a driver seat that is height adjustable and 60/40-split folding rear seats. A rearview camera has also been included, along with Bluetooth access, a sound system with six audio speakers and a lane departure warning system for heavy traffic conditions.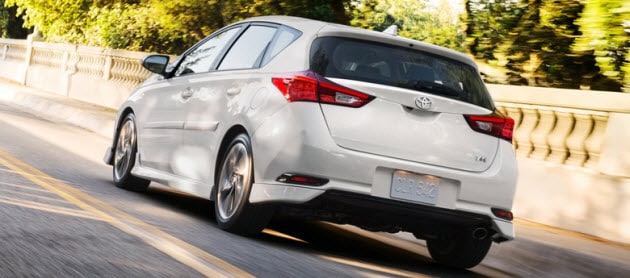 Corolla iM Horsepower & MPG
The Corolla iM's engine is able to produce a 137 horsepower rating at up to 6,100 wheel revolutions per minute and up to 126 pounds per feet of total torque. The engine also contains improved inline 4 cylinders that run on variable valve timing and a front wheel drive train to match all of it and a 6-speed manual transmission. The Corolla iM runs on regular unleaded fuel and has an EPA of a combined 31 mpg*, getting up to 28 mpg* when driving through the city and 36 mpg* when on the highway.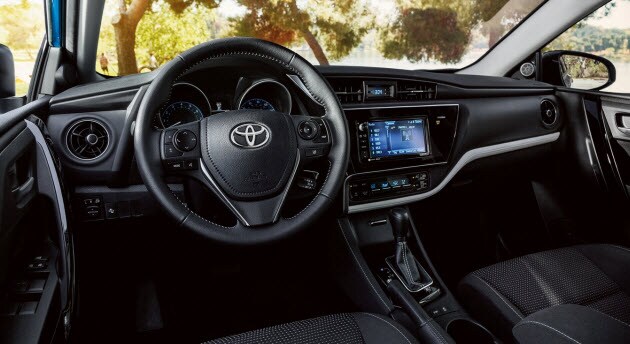 Corolla iM Safety Features
The Toyota Corolla iM is built to be a safe vehicle and has been outfitted with all of the necessary safety features to ensure that this is so. With all the comfort and luxury provided here, the Toyota Corolla iM does have its own set of safety measurements taken, and they start with the children, shown by the inclusion of child seating anchors and rear door locks. An engine immobilizer is available, along with the improved traction and stability control. Emergency braking has been revamped for this model, with emergency preparation and assist for if brakes start to fail and the driver needs to stop the vehicle in a very abrupt situation. Dusk-sensing headlights are also an included feature for when the driver needs to adjust to the time of day.