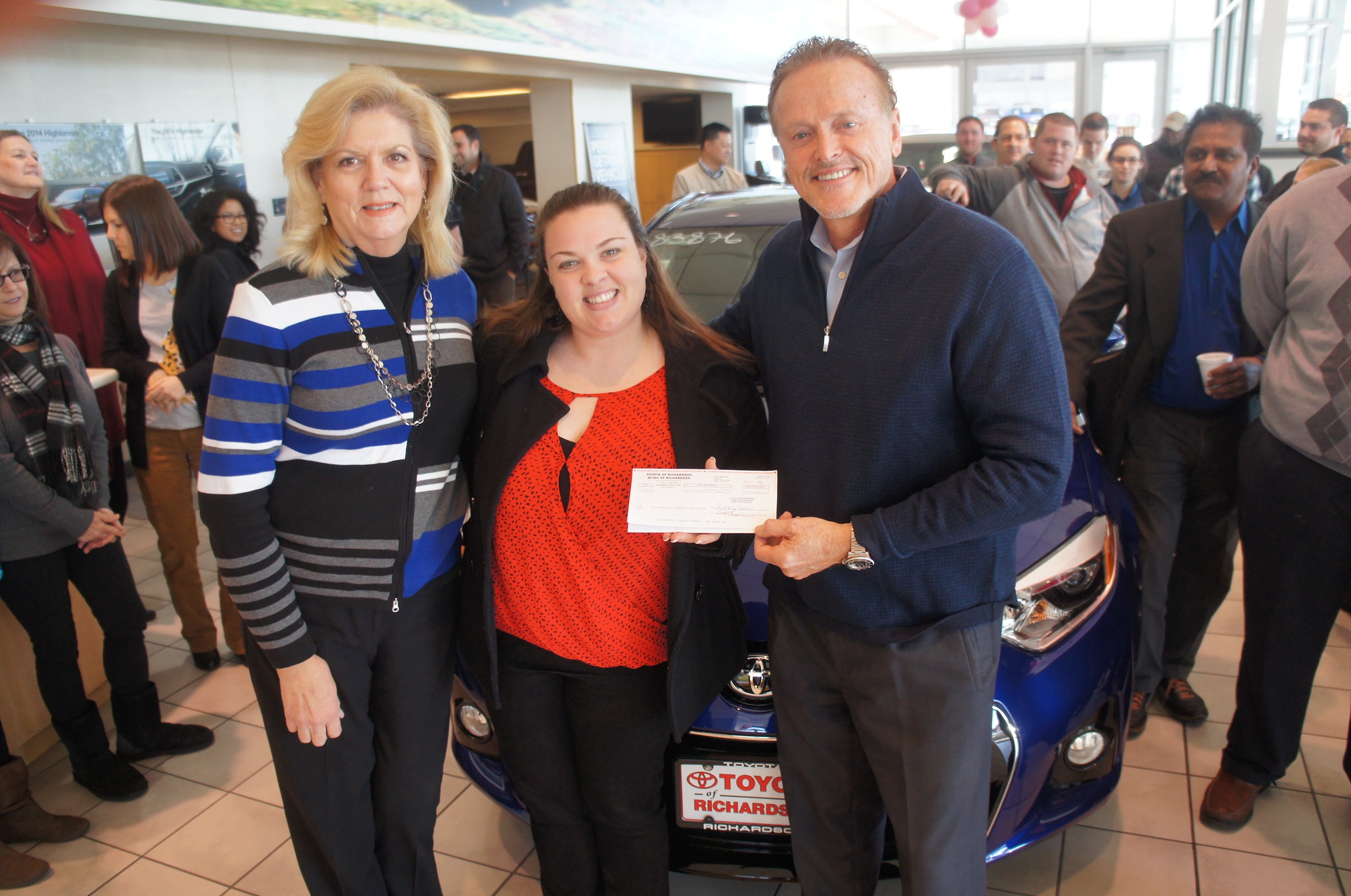 Toyota of Richardson donated $10,000 to the Network of Community Ministries as a part of the Network's charitable work this Thanksgiving. The donation helped feed over 7,000 families in the Richardson community, as well as help garner medical supplies and appropriate housing.
The Network of Community Ministries and Toyota of Richardson have been working together for several years now, in order to help serve the Richardson community. From donating school supplies to helping our senior neighbors live safer, more comfortable lives, Toyota of Richardson is proud to support the Network and the invaluable work they do for our community.
The Network's mission is "caring, coaching and empowering neighbors in need as they seek an improved quality of life." And we here at Toyota of Richardson are committed to helping the Network reach that goal for all our neighbors. We will be continuing our work with the Network this holiday season and throughout next year in several of their upcoming community projects.
If you would like to become involved with the Network of Community Ministries, please contact them via their website to see how you can donate either your time or money to this very important cause.
Toyota of Richardson wishes all our neighbors a happy holiday season and an even happier New Year!