Where Can I Trade In My Car in Richardson, Texas?
Are you trying to trade your vehicle in the Richardson, Texas area or surrounding communities? It's tough to find the perfect place to trade-in your car, truck, or SUV and get value. Our dealership tries to make the process extremely simple. This gives you a rough estimate of what you need when trying to trade your vehicle in. You want a new or used vehicle. You aren't satisfied with your current vehicle. Our dealership might be able to provide you with plenty of value.
The great news is our new and used inventory includes a great amount of quality inventory. We take great pride in providing the best makes and models the area has to offer. Maybe you've searched the Richardson, Texas area without finding the vehicle you truly want to buy. Our goal is to help you find a car, truck, or SUV that meets your expectations. Do you need an SUV with more cargo space? Do you need a sedan with great gas mileage? What about a sports car with incredible take-off capacity? You may just want something different because you are simply tired of your current vehicle.
Our friendly staff can help provide you with a quote on your current vehicle. Maybe you owe more than the vehicle is currently worth. The best news is we can roll those dollars over into the total cost of your next purchase. Maybe you have a good deal of equity in your current vehicle. This might allow you to put a significant down payment on your next vehicle.
Our friendly sales team can help answer your questions about your trade-in. They can also help you locate the vehicle you've been hoping to find.
How Much Is My Car Worth?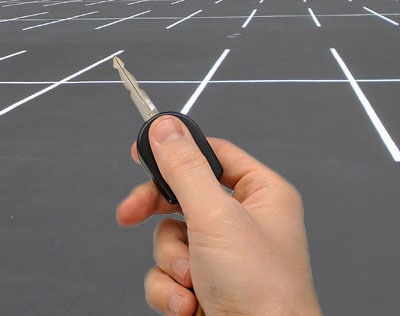 You might have questions about the total value of your car, truck, or SUV. Can you imagine putting in your individual details about your vehicle into our online tool and getting an estimated value? That's how simple it is. We can help you get an estimate so you know what your vehicle is actually worth. The value may vary depending on factors like mileage, condition, and usage. It's important you put as much specific information into our online tool as possible. That will give you the most accurate results. It will give you the best opportunity and idea of what your vehicle will bring to the table in a trade-in scenario.
What Can I Trade My Car In For?
We invite you to visit our dealership to browse our new and used inventory. Our selection of various makes and models will allow you to have many options. You might want a vehicle with a state of the art electronic system. Maybe you want more cargo space. Perhaps you need better fuel consumption. Our wide array of new and used vehicles have the specifications you desire. The great news is our inventory is also constantly changing. Thanks to the high demand for quality vehicles, we are always bringing in more new and used vehicles to add to our showroom floor.
We want our customers to have plenty of options. Our goal is to make sure each customer can find the dream car they've been longing for. We're here to help meet all of your automotive needs. You can drop by today for a test drive of any of our vehicles. We'll be happy to assess your current vehicle and provide you with a quote. We're here to help you make the most of your next purchase. We'd love to earn your business for years to come.