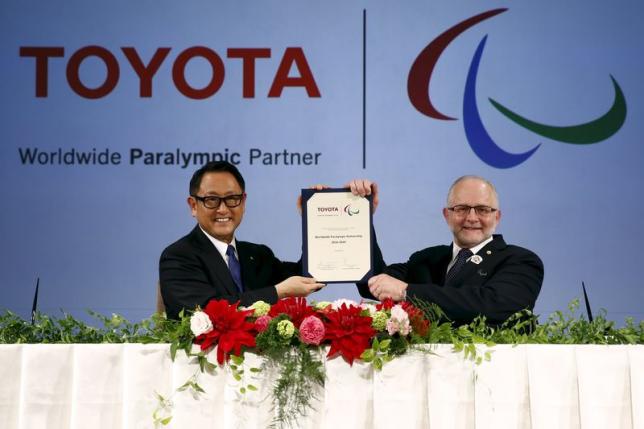 Toyota has officially signed on as a sponsor of the International Paralympic Games. Toyota's partnership with the International Paralympic Committee will go through 2024 and will include the Tokyo Paralympic Games in 2020.
President Akio Toyoda remarked at the press conference announcing the partnership with the IPC, "We at Toyota share the IPC's commitment to help create a society where we all have access to the same opportunities. [IPC President] Sir Philip [Craven] has noted the importance of mobility in promoting social participation for people with an impairment. We don't want mobility to be an obstacle, but rather an opportunity for people to achieve their dreams. At the most difficult times, sports can offer hope and purpose and inspire us all to never give up. And sport has the power to unify us all. Through the Paralympic Games, we want to make the power of mobility and the power of sport available to all."
Toyota will be a part of the Worldwide Paralympic Partner program that supports the "highest tier" of sponsors from around the globe. Toyota's sponsorship will be for both the summer and winter Paralympic games and will showcase not only their line of impressive Toyota cars, but also the automaker's many mobility services and innovative robotic systems.
Toyota has also recently announced their sponsorship of the Olympic Games through the year 2024, making this new opportunity just another way they are contributing to these fantastic events that bring people from all over the world together.
Subscribe to our blog to find out more about Toyota's many sponsorships as more details arrive.