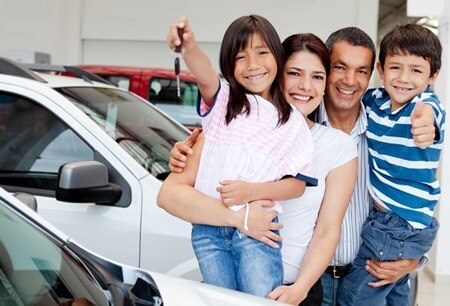 Toyota of Richardson and local lending company, On the Road Lending, are working together to help low-income families get reliable and affordable transportation.
On the Road Lending is an impact investing firm that works toward social change by providing accessible loans to those who may not originally qualify due to poor credit. According to the firm's founder, Michelle Corson, one of the biggest reasons that people struggle to get out of poverty is their lack of access to a reliable automobile that doesn't come with a hefty interest rate. On the Road Lending and Toyota of Richardson, therefore, are looking to provide families – especially those fleeing domestic violence – with access to loans and cars that are practical and affordable.
Toyota of Richardson decided to help On the Road Lending after hearing about the many advantages the program offered our customers and our community. Most of the cars bought under the program are pre-owned editions of family sedans like the 2013 Toyota Camry that offer low-mileage and solid reliability. These cars ensure that our customers have dependable transportation that will help them feel confident and self-assured each and every day.
"Toyota of Richardson is committed to helping those in our communities, who are pulling themselves out of terrible situations, such as domestic violence," said General Sales Manager Cesar Sotelo. "This program is about helping people and giving back to the community and we are very proud to be a part of it."
Toyota of Richardson currently stocks a wide variety of used and certified pre-owned cars. If you would like more information about how you can work with On the Road Lending, visit Toyota of Richardson today and speak with one of our friendly and experienced salespeople. We look forward to serving you soon!