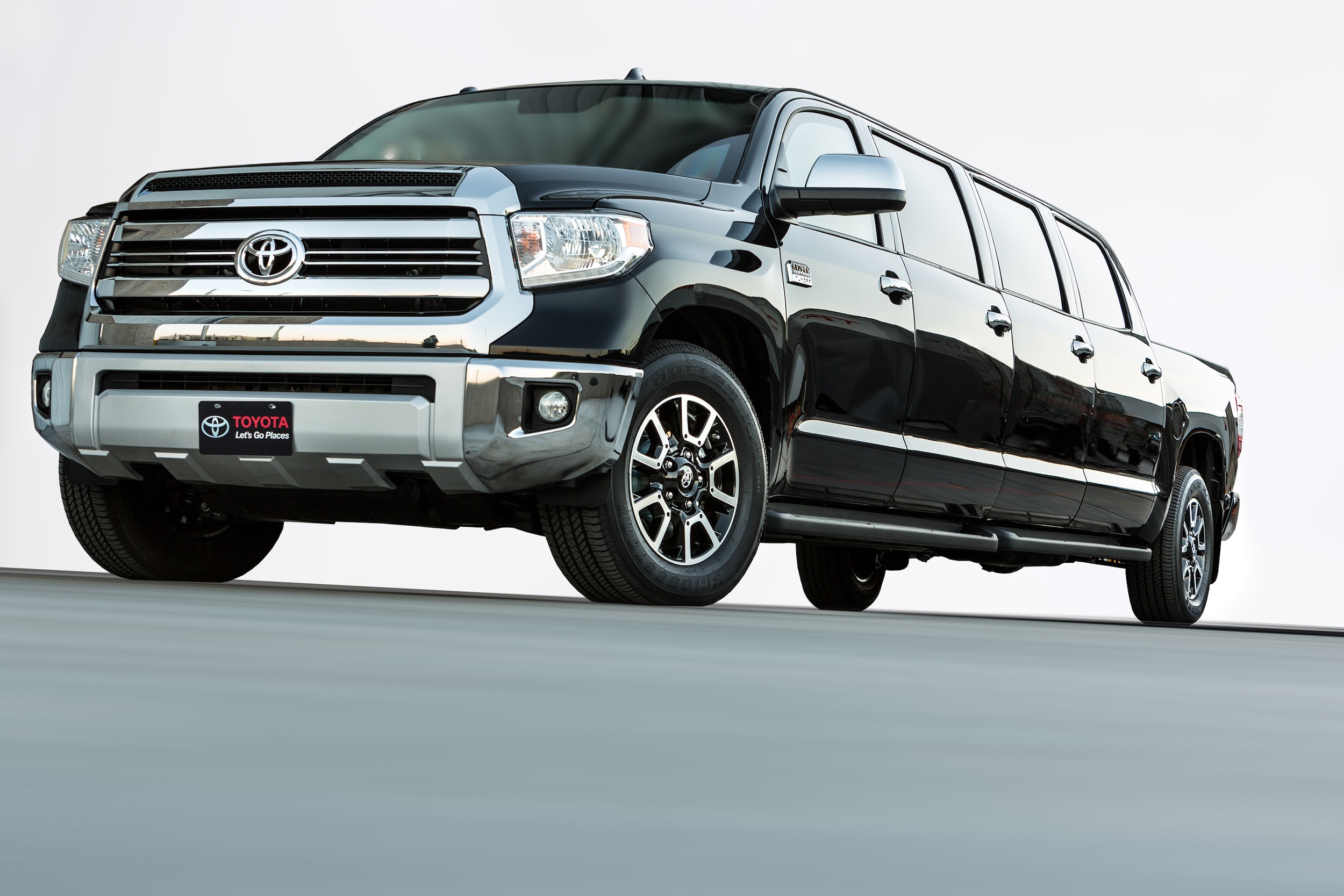 There were a lot of fun concepts at this year's SEMA show, but one that really stood out was Toyota's fantastical Tundrasine. Part Tundra, part limousine, the Tundrasine is every truck driver's dream.
"SEMA members take their vehicles to extremes, and Toyota definitely goes to a new extreme with the Tundrasine. It stretches beyond what is normally expected of a stock Tundra," said Steve Appelbaum, National Engagement Marketing Manager, Toyota Motor Sales, U.S.A. "SEMA is the perfect event to debut this concept vehicle that takes the best of Tundra and turns it into the pinnacle in executive transport . . . limo style."
Based on the Tundra 1794 Edition 4x4, the Tundrasine is powered by a 5.7-liter V8 engine; a necessary powertrain to pull the larger-than-life limo. Meant to showcase a new outlook in executive transportation, the new concept is over 26 feet in length and features a bold interior design that includes brown leather and cockpit-style amenities.
Check out the pictures below to see all the fun equipment and features available on the Toyota Tundrasine. This truly is one of the most innovative and creative new ventures to come out of Toyota and we are very excited to see if this concept may one day make its way to our city's streets.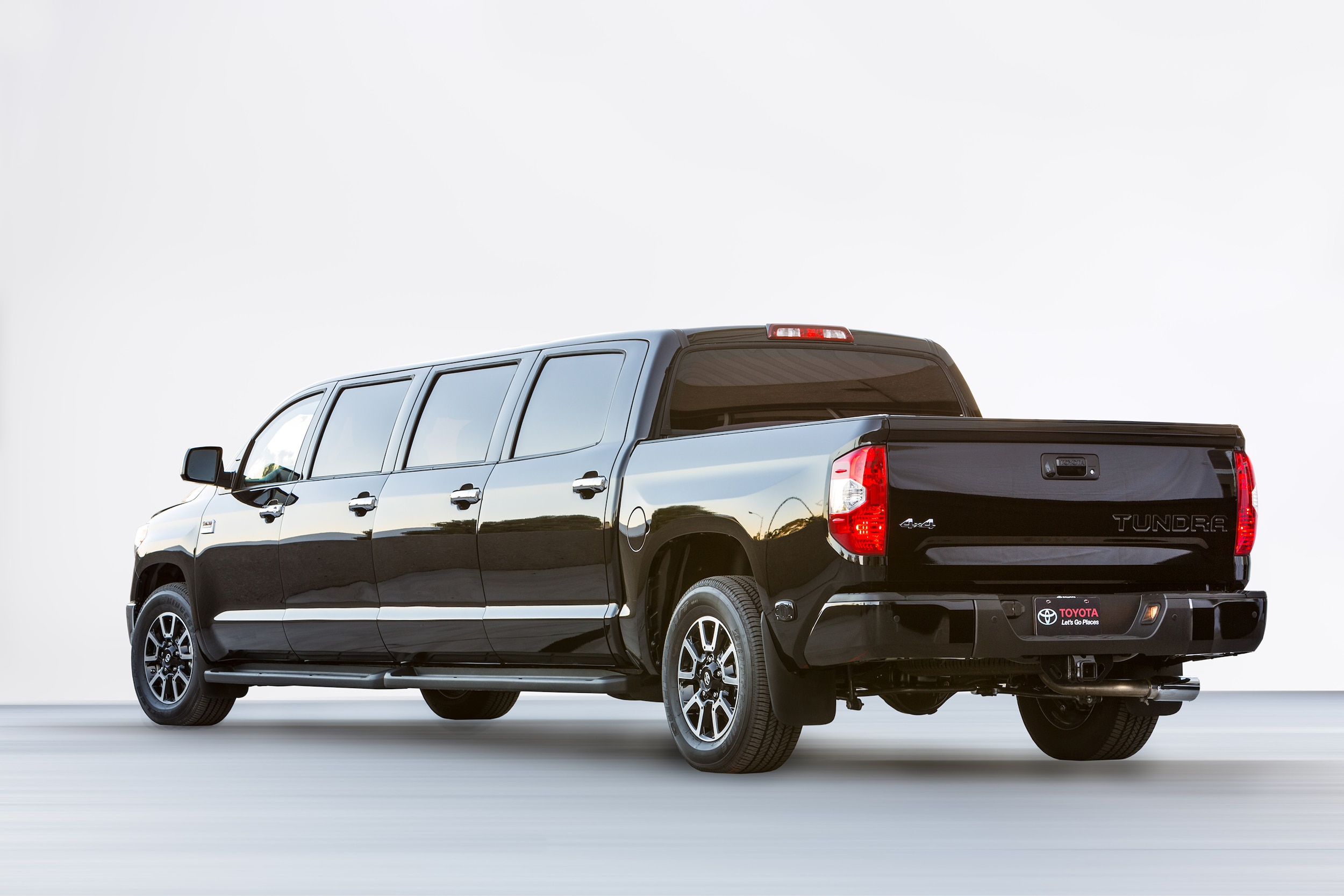 ?