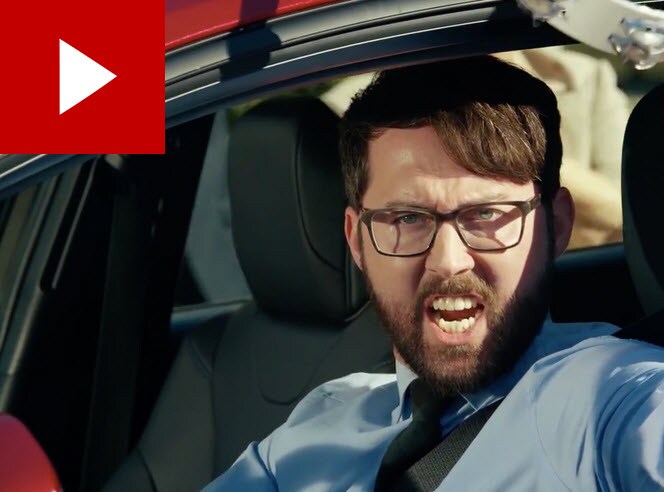 If you didn't see it on game day and haven't come across it since, check out the Toyota Prius "Heck on Wheels" video featured below.
The story in the ad goes a little something like this: An average, straight-laced guy is about to hit the road for work, making a sandwich for lunch and greeting his kitten before heading out the door. By all accounts he's a pretty mundane guy – until he gets ready to roll out of his garage in an all-new 2016 Prius.
It's all "hybrid mayhem" once he taps the power button; that's when the spot's rock anthem kicks in and it's pretty darn catchy, too. If you're wondering who created it, that would be Butter Music + Sound. In addition to a catchy rock anthem, the video's added dose of humor made it one of the most talked about Big Game ads this year.
Think Prius is just a green car that'll save you money on gas? Yeah, it's that but a whole lot more, which this video set out to prove. Following a complete redesign, the top-selling hybrid shows off sportier looks, new safety tech and improved performance – aspects that the spot below showcases in true rock star style.
Saatchi & Saatchi, a well-known advertising agency, are responsible for all the hybrid mayhem that ensues in the following clip. Check it out now.