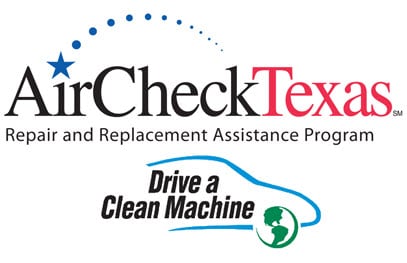 Eligible motorists in cities throughout Texas have a unique opportunity to receive assistance with the down payment on a new or gently used car from Toyota of Richardson. AirCheckTexas is aiding eligible income-restricted residents who have higher emissions vehicles and you or someone you know may qualify. The program is available to residents in the Dallas-Fort Worth area and other surrounding locales.
Based on the size of the household and maximum net income per year, you may qualify to receive thousands of dollars toward the down payment on a new or new-to-you car at participating dealerships like our own. Applicants and their cars must meet other criteria as well, involving emissions tests, registration, age of vehicle and more. For full details and to apply, click here. In addition, AirCheckTexas is offering financial assistance for vehicle repairs related to failed emissions testing, which you can find info for at the following link, as well.
Keep in mind that if you do receive assistance through the program, there are additional requirements when it comes to the type of vehicle that the financial aid can be applied toward. Toyota of Richardson offers cars and trucks that meet the program requirements, which include:
Must be no older than the 2013 model year
Must have less than 70,000 miles on the odometer
Must be priced under $35K for gas-only models
Must be priced under $45K for hybrid or other alternative vehicles
Check out the "click here" link provided above for additional details about the program. If you qualify for a voucher, contact or visit Toyota of Richardson for help with finding a qualifying car or to take care of emissions service.