"When I'm asked, 'What was the most exciting job you've ever had?' It was starting Scion," Jim Lentz, Chief Executive Officer of Toyota Motor North America.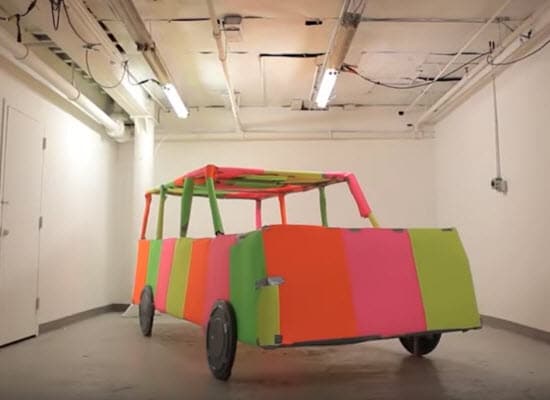 The Scion brand debuted back in 2003, and for 13 years, it's been a hub of creativity and experimentation. We're sad to see the brand go, but its memory is alive on the streets and in our current vehicle lineup, which is incorporating several popular Scion models under the Toyota nameplate.
What Defined Scion?
The Scion brand gave Toyota an outlet to test ideas on the market without affecting its primary brand. Out-of-the-box design was only a part of this. A few other successes and pioneering aspects of the brand included:
Mono-spec:

All Scion models were offered in one trim level, which simplified the shopping process. While the models were mono-spec, Scion offered a long list of options, enabling shoppers to customize their rides in a more personal way.



A single price:

Bob Carter, Senior Vice President of TMS Automotive Operations, said Scion was a "test bed," and no-haggle pricing was something the company had an opportunity to examine through the brand. Scion models were offered with a single, no-haggle Scion Pure Price, which proved popular among shoppers.



Less time at the dealership:

Scion's Pure Process Plus allowed shoppers to secure a price on a car "without leaving the couch," which simplified the shopping process. Will this come to Toyota? Earlier in the year, Carter said an express purchase program is in the pipeline for Toyota.



Scion Service Boost:

This no-cost, two-year maintenance program was the inspiration for Toyota Care. According to Carter, the company's service program actually originated with Scion.
A Timeline of Scion's History
Scion Models
2016 Scion iM – Rebranded as 2017 Toyota Corolla iM
2016 Scion iA – Rebranded as 2017 Toyota Yaris iA
2013-2016 Scion FR-S – Rebranded as 2017 Toyota 86
2005-2016 Scion tC
2012-2015 Scion iQ
2004-2015 Scion xB
2008-2014 Scion xD
2004-2006 Scion xA – Replaced by Scion xD