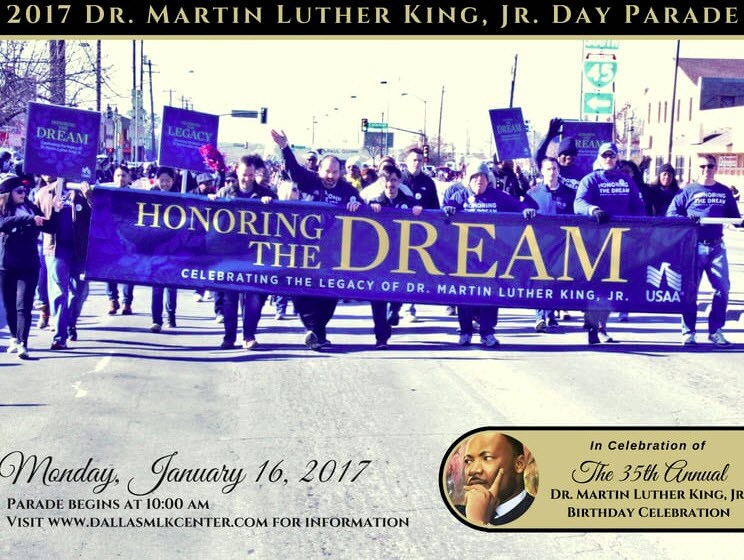 Celebrate the life and legacy of a Civil Rights leader who fought for freedom and equality. The Dallas-area's MLK Day Parade not only honors the life of Dr. Martin Luther King Jr., but also celebrates the liberties that many of us enjoy today because of his work.
King galvanized the nation with his stirring speeches, including "I Have a Dream," and rallied his followers to bring about social change through nonviolent means.
If you would like to commemorate his life and work, join the north Texas community at the 2017 MLK Day Parade on Jan. 16, 2017 from 10 a.m. to 1 p.m. Participants, including youth groups and civic organizations, will be marching along MLK Boulevard to Fair Park.
MLK Recreation Center
2901 Pennsylvania Avenue
Dallas, TX 75215
"I have a dream that my four little children will one day live in a nation where they will not be judged by the color of their skin, but by the content of their character."
Excerpt from "I Have a Dream." Delivered on Aug. 28, 1963, at the Lincoln Memorial in Washington, D.C.