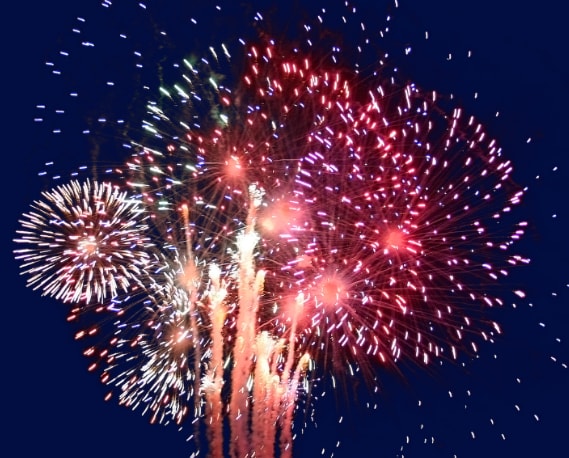 Breckinridge Park
3555 Brand Rd
Richardson, TX 75082
Tuesday, July 4, 2017
6 p.m. - 9:30 p.m.
Don't miss out on the fun, food and fireworks at this year's Family 4th Celebration in Richardson, Texas! Bring a blanket or low-profile lawn chairs and watch a fabulous light show paint the sky.
Starting at 6 p.m., concessions will be available, or you can bring your own food for a picnic. Shortly after at 6:30, the jams begin. Counterfeit Radio will take the stage, providing a lively musical backdrop for the evening. Following this at 8:30, a Patriotic Salute Concert will be presented by the Richardson Community Band, and it's always a favorite every year so don't miss it.
Culminating the evening at 9:30 p.m., the fireworks will fly. Show up early if you want to nab a great spot for viewing. There's free shuttle service to the event, or if you drive, onsite parking is available albeit limited. Shuttles pickup at the Rockwell-Collins International Campus and the last departure to the fireworks show is at 9:15 p.m. Only service dogs are allowed on the shuttles.
Celebrate your freedom with family, friends and neighbors at the Family 4th Celebration in Richardson! For more information about the event, visit the official website here.