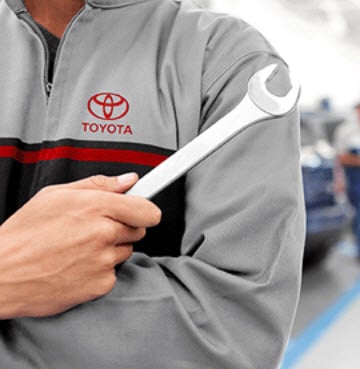 "Our employees make the difference. Without great employees we cannot succeed," John Henderson, Toyota of Richardson Service Director
John Henderson believes in people and people development. We're very excited to have him as our new Service Director for this very reason. John brings loads of experience in building teams and this ties into his passion for improving customer service.
John has had a long and successful career in the auto service industry, including 28 years working for Toyota. He began his career as a service advisor in 1985 and eventually worked his way up to the position of service director. He then went on to another dealership, where he helped make the service department No. 1 among all Toyota dealers in the area. Following this, John played a pivotal role in aiding a local dealership in becoming No. 1 in customer retention and No. 1 on the Customer Service Index.
John was born in Rochester, New York, and grew up in a large family. He had many siblings, including five sisters and nine brothers. He moved to Texas at the age of 15 and has lived in Houston for more than 30 years now.
We'd like to give a big welcome to John, who we know will succeed in doing great things for Toyota of Richardson. Say hello next time you visit us for auto repair!