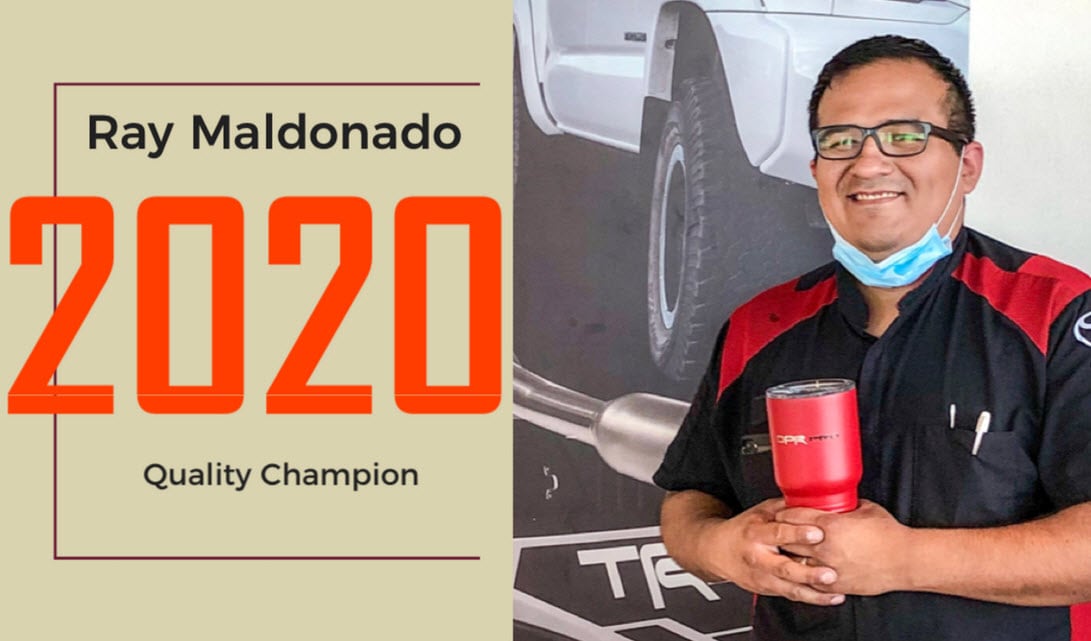 We're very proud to announce that our Shop Foreman, Ray Maldonado, has been named a 2020 Toyota Quality Champion! This is the second time that Ray has received this special recognition, which is a reflection of his commitment to excellence.
The Quality Champion honor was awarded to Ray due to the superior product reports he regularly provides to Toyota. The reports help the automaker deliver the best possible products, and therefore, improve the ownership experience.
"Being selected to be a part of the Toyota Quality Champions program is a huge honor for me. Not only does it help me develop my skills in early detection for our customers, it also helps me develop my skills for the technicians in our shop here at Toyota of Richardson, which further helps our customers." – Ray Maldonado, Toyota of Richardson Shop Foreman
Ray's experience and skills make him invaluable to our team. He is a T-TEN graduate and has an Associate's Degree in Automotive Technology. He also has achieved Lexus Master and Toyota Master Diagnostic status.
When you bring your vehicle to our service department, you can rest assured that it's in great hands thanks to Ray's leadership. We're proud to have members like Ray on our team and once again congratulate him on this tremendous accomplishment!