The summer is filled with great things to see and do, but if the AC in your car isn't properly running, it can really put a damper on the day. Nothing is more relaxing than getting inside of a cool car with the AC cranked high, but the summer heat can take its toll on the unit and cause damage and wear and tear that causes the unit to malfunction and leave you sweltering in the heat. An improperly working AC is no way to handle the summer heat, especially when AC repair is just around the corner.
Common AC Repair Questions
Here are a few answers to driver's most commonly asked AC repair questions.
Q: What is Black Death?

Black death is a very dangerous 'infection' that causes the refrigerant in the AC unit to break down. Once the refrigerant breaks down, metal particles created by the lack of lubrication wreaks havoc on the entire unit. Regular AC performance checks is the best way to prevent this problem.
Q: Is There an AC Repair Light?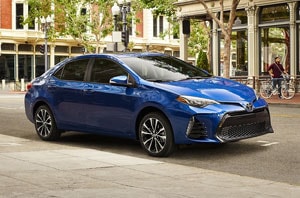 The dashboard has many warning lights that alert you to low oil, low transmission fuel, a problem with the brakes, and other common issues. However, there is not an indicator light that alerts you to any AC problems. You'll need to pay close attention to the AC system to determine when it is malfunctioning.
Q: Why is the AC Leaking?
A leaking AC is a big problem no matter what make or model vehicle you drive. Leaks from the AC unit occur due to aging components and moisture build-up within the system. When moisture combines with refrigerant, it creates a corrosive acid that deteriorates your AC. It is important to schedule service at the first sign of an AC leak.
Q: What's the Cost of AC Service?
No two people will pay the same amount to repair their vehicle's AC system. Many factors impact the costs and there are always service specials that can considerably reduce the number.
Q: How is an AC Leak Diagnosed?
Our technicians can use a sniffer device or a blacklight to detect an AC leak. There is a dye in refrigerant that will show under the black light. This is the most commonly used diagnostic technique used today.
Service Hours
Monday

7:00am - 7:00pm

Tuesday

7:00am - 7:00pm

Wednesday

7:00am - 7:00pm

Thursday

7:00am - 7:00pm

Friday

7:00am - 7:00pm

Saturday

7:00am - 5:00pm

Sunday

Closed