Shopping for car batteries in the Dallas area? Visit Toyota of Richardson for exceptional service and low prices on standard, hybrid and electric car battery replacements.
Maintaining Your Car Battery
We've all experienced it at some point in our lives: the dreaded and often unexpected dead car battery. It's a pain that's easy to avoid with routine battery maintenance, but many drivers overlook this necessary service, in spite of the fact that it helps protect and extend the life of your Toyota battery.
During service, you can have a protectant added to your battery, plus our technicians will clean any corrosion and other containments, and check the battery's capacity among other aspects. In addition, if our team discovers that your battery is low on power, we can assist you with getting a new Toyota battery replacement in the Dallas area for an affordable price.
Schedule service today if you're long overdue as well as if your battery shows signs of potential failure or other issues, including but not limited to:
My engine is sluggish and slow to turn over
My battery or check engine light has turned on
My car battery terminal is loose
My car battery is corroded
My battery appears to be swollen
My car battery smells like rotten eggs
My car battery is smoking
Used Vs New Car Batteries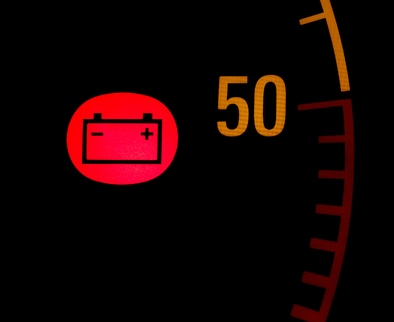 When shopping for car batteries in the Dallas area, we know that many drivers check out prices on used batteries. We caution this due to the fact that their testing may have inaccuracies; therefore, a used car battery that you think might last a year could quit on you in just a few weeks. Plus, there may be other unforeseeable issues with certain battery components from prior abuse.
With a new Toyota battery, you can rest assured that you're getting a part that's covered by a warranty and one that will last you a good three to four years or more.
Car Batteries Near Me
Head to Toyota of Richardson the next time you're in need of a new Camry, RAV4, Tacoma, Corolla or Toyota Prius battery in the Dallas area, along with batteries for any other car, truck or SUV in our lineup. When it comes to Toyota battery replacement and service, we've got you covered and offer excellent low prices!