Need brake service in Richardson? If so, schedule an appointment with our service center at Toyota of Richardson today. We have a team of trained technicians that are certified to handle a wide range of car repairs on all makes and models, including discontinued vehicles. Whether you need your brakes inspected or require brake repair, our professionals can tackle the job. Our cutting-edge service center is equipped with the tools needed to keep your car in excellent condition and have you back on the road in no time.
At Toyota of Richardson, we only use genuine OEM Toyota parts to ensure your car is properly repaired. We even offer a wide selection of service specials online, including brake service coupons, which you can take advantage of during your next scheduled appointment.
When Do I Need Brake Repair?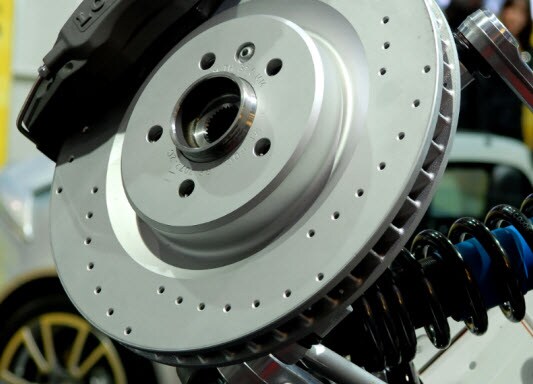 Chances are your car is need of brake repair if you experience any of the following issues:
Your car makes a grinding or squealing noise when braking
Your brake pedal feels spongy
Your brake light is illuminated on your dashboard
Your car takes a long time to come to a complete stop when braking
Your car jerks to the side when braking
Get your vehicle checked by one of our professional service technicians if you experience any of the above warning signs. You may just need new brake pads, brake rotors or a brake fluid exchange, but you could have a damaged master cylinder, which is a costly repair. Don't risk your safety-contact us immediately and we'll have your Toyota car, truck or SUV evaluated as soon as possible. We also proudly work on all makes and models, so if you don't own a Toyota, don't worry. We can still handle all of your brake service needs at Toyota of Richardson.