Benefits of Cabin Air Filter Replacement
You likely want to keep the air in your cabin as clean and fresh as possible, especially if you suffer from allergies. The cabin air filter serves that exact purpose. This filter works with your HVAC system to get rid of impurities.
If you do not change your cabin air filter, it will eventually become clogged with debris. This will reduce how effectively the HVAC system works. It can also result in foul odors inside of your car.
How Often Should I Replace My Cabin Air Filter?

Typically speaking, a cabin air filter should be replaced every 12,000 miles. Your vehicle may have different recommendations, however, so be sure to check your owner's manual. There are other factors to keep in mind as well, such as how frequently you drive on dirt roads.

There are a few things to look out for if you suspect your cabin air filter needs to be replaced. If the heating and air conditioning system is not working as it should, it could be the result of a clogged air filter. Other signs include an unpleasant smell and a whistling sound coming from the vents.
Certified Automotive Technicians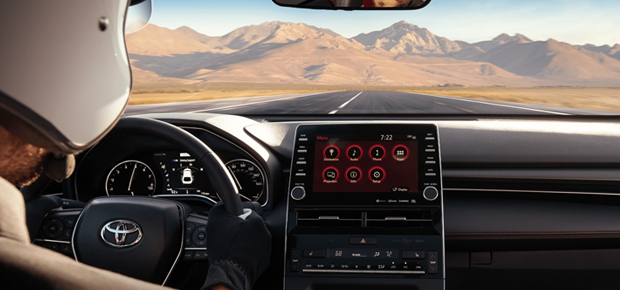 Even simple fixes should be done by professionals you trust. Cabin air filter replacement is something that the service team at Toyota of Richardson frequently does. While we love working on Toyota vehicles, we can also work on other makes and models. We have the training and experience to get you taken care of, no matter what you drive.
Only Quality Automotive Parts
Do you know the difference between an OEM part and an aftermarket part? Your vehicle does! OEM parts are designed for your specific vehicle, which is why the Toyota of Richardson team uses them. On the other hand, aftermarket parts are often designed to work for many vehicles, making their fit less precise. By using OEM parts, our service team is ensuring your cabin air filter will do its job.
You are invited to schedule an appointment with our service team today to get your cabin air filter replaced. To save you time, we can also take care of any other maintenance needs. We look forward to working with you and your vehicle.
Hours
Monday

8:30am - 9:00pm

Tuesday

8:30am - 9:00pm

Wednesday

8:30am - 9:00pm

Thursday

8:30am - 9:00pm

Friday

8:30am - 9:00pm

Saturday

8:30am - 9:00pm

Sunday

Closed