Tips To Undergo Toyota Transmission Repair and Maintenance
Servicing and vehicle maintenance is vital to all types of vehicles. Despite what type of vehicle you own, this must be a priority to ensure its longevity. Talking of service, there are numerous important parts of a vehicle that must be serviced frequently. Failure to do this will only cause permanent breakdown to the car. Transmission being one of them, it must be kept running smoothly at all time to ensure smooth operations.
With regards to this, cars such as Toyota, at times, might experience a transmission breakdown. With all aspects, one, as owner, will have to seek out a service center that specializes in transmission repairs and maintenance. Let's look at various tips for Toyota transmission repair and maintenance.
Manual Transmission Repair and Maintenance
Manual car transmission is much easier to repair in case of a breakdown. Toyota car brands have simpler mechanical parts and gears. As opposed to those that have automatic gear, the manual ones have very few moving components or hydraulics. Manual transmission gets damaged due to various factors. These may be due to poor driving and engagement of gears while driving.
To ensure longevity of your Toyotas manual transmission, it should be a priority to check on the recommended transmission service. This way, it is easier to know how and when to change the transmission fluid. Despite the fact that manuals transmission requires less commitment, it is also affordable on replacement.
Automatic Toyota Transmission Repair and Maintenance

Just like the manuals transmission, automatic transmission also requires maintenance. However, at this time commitment is required for best results. The automatic transmission is affected by heat rather than poor driving styles. Additionally, it can sometimes be stubborn, especially, when in high gear. This makes it more prone to damage hence it can break down fast.

A good way to avoid breakdown would be by doing manual downshifting. Downshifting manually assists in easing stress upon the transmission. This, among other faults such as gear slipping, and delayed response are obvious signs that your automatic transmission requires immediate repair.
When Should I Have My Transmission Repaired?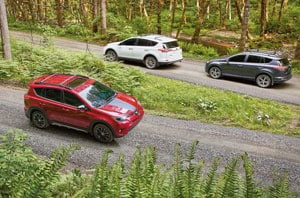 A car's transmission failure can be indicated by numerous different signs. Whenever you decide to skip that maintenance, it will not take long before the transmission start behaving awkwardly. Most commonly, and with both types of transmissions, you might experience problems such as gear slipping, grinding, and fluid leak. Sometimes, there could be experienced gear-shaking when on low speed. In this case, the earlier you act the better for you and your car. Transmission is one of the most important parts of a vehicle. For that reason, chances that it might paralyze your car are high when it fails.
How do I Choosing the Right Company for Transmission Repair?
Cars are different; therefore, this only implies that every car needs different types of service. For that reason, the right people to diagnose your transmission failure must be true experts in that particular brand and field. The technicians should be licensed and well trained to avoid further damages. Besides that, the level of damage to your transmissions will also, likely, determine the right technician to consult.
Overall, it does not matter the condition of your Toyota, but ensuring a regular maintenance can be ideal to increase its longevity. Though there are some DIY processes that you can do, some repairs are better if left for the professionals. Transmission repair is more of a complicated maintenance, thus only the authorized Toyota dealership services are suitable.
Service Hours
Monday

7:00am - 7:00pm

Tuesday

7:00am - 7:00pm

Wednesday

7:00am - 7:00pm

Thursday

7:00am - 7:00pm

Friday

7:00am - 7:00pm

Saturday

7:00am - 5:00pm

Sunday

Closed