Toyota of Richardson 's 2013 RAV4 Review and Research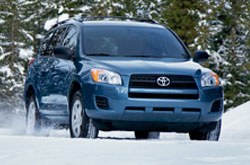 Toyota of Richardson is your trusted Dallas - Ft. Worth resource for reviews of the 2013 Toyota RAV4. There is a reason Toyota of Richardson is the leading Toyota dealership in Dallas - Ft. Worth. We provide you with RAV4 reviews by the best writers in Dallas - Ft. Worth. Each article is crammed with accessible information and specs- everything you need to make sensible decisions on your next vehicle purchase. Can you see the RAV4 parked in your driveway? You won't know unless you read on!
Video Review of the Toyota RAV4
Quick Stats for the Toyota RAV4
Comparing the 2013 Toyota RAV4 head-to-head with against vehicles like the 2013 Dodge Journey, Chevy Equinox and the Honda CR-V, and you will find that the 2013 RAV4 wins over the competition in several areas. Catch a glimpse of our bullets to see why!
2013 Toyota RAV4 Body Style(s): SUV
2013 Toyota RAV4 Colors: Pyrite Mica, Sandy Beach, Black, Super White, etc...
2013 Toyota RAV4 Cargo Space: 36.4 cubic feet
2013 Toyota RAV4 MSRP: $22,650
2013 Toyota RAV4 0-60 MPH in 8.5 seconds
2013 Toyota RAV4 Seats: 5 passengers
2013 Toyota RAV4 MPG: 22 city / 28 highway
Get Under the Hood: Engine & Powertrain Specs for the 2013 RAV4
The 2013 RAV4 Was Designed With Your Safety in Mind
Service Information for Dallas - Ft. Worth Toyota Buyers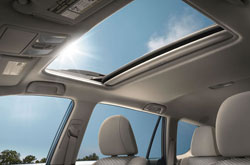 No independent car repair sites in Dallas - Ft. Worth, Texas offer Toyota of Richardson 's exceptional combination of certified Toyota RAV4 service techs, lengthy warranties on all work and Toyota OEM parts. Toyota of Richardson 's auto service veterans will help keep your Toyota RAV4 in top form. We can handle any job you throw at us - from serpentine belt or air filter switch outs to conventional oil and filter changes; we also handle the demanding stuff, including Toyota transmission repairs and more. For tried-and-true Toyota repair in Dallas - Ft. Worth, drive your RAV4 to Toyota of Richardson , where you can count on getting hassle-free service. Take a look at our current service specials by clicking the link below.